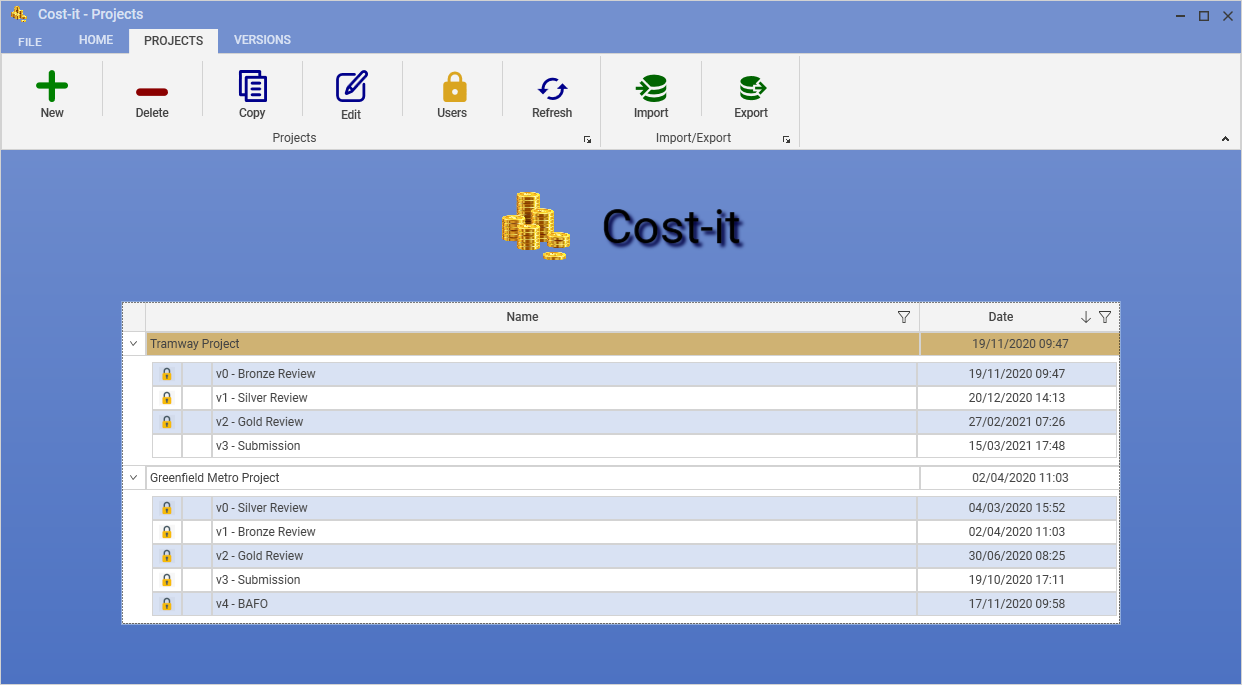 Designed for Operation & Maintenance projects
Cost-it is a new software especially designed for companies that work on Operation & Maintenance projects. It focuses on data management during bid phase and allows to efficiently manage costing data.
Centralized
By centralizing data, Cost-it becomes the single source of truth for your organization. Stop looking for the latest Excel file in the Business Analyst's laptop and just launch Cost-it!
Secure
Cost-it implements a flexible Access Rights Management System that allows all project's stakeholders to access relevant cost data, from top executives to review teams, swinging by Project Directors, Project Managers, Department Managers and Business Analysts.
Fit for purpose
Cost-it is the result of experience and best practices gained with international tenders.
Visual Reports
The unique design allows users to visually and immediately check their input. An embedded reporting module is also available to ease cost reviews.